This is an archived article and the information in the article may be outdated. Please look at the time stamp on the story to see when it was last updated.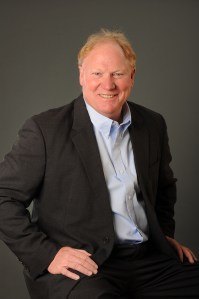 WGN Radio announced today that former Cub and Cubs radio baseball color analyst Keith Moreland has made the decision to leave the broadcast booth to spend more time with his family.
In a note to the WGN staff, Moreland stated, "I would like to thank the fans, the folks at WGN Radio, my colleagues in the booth, the Ricketts family, and the Cubs for this great opportunity. After spending three years doing it, I've simply decided that I want to spend more time at home in Texas."
Moreland became a permanent fixture with play-by-play broadcaster Pat Hughes in February of 2011. "I immensely enjoyed my three years with Keith. He was fun to be around, insightful, and a team player. Like our listeners, I feel like I learned a little more about baseball each day from him. I wish Keith all the best and I will miss him greatly," said Hughes.
WGN Radio Sports Director Dave Eanet said, "On behalf of WGN Radio, we want to thank Keith for three great years in the booth. He's been a terrific member of our Cubs broadcast team, on and off the air. We'll miss his baseball insight, his energy, and upbeat personality."
Moreland spent six of his 12 major league seasons with the Cubs (1982-87), helping the Cubs to the 1984 National League East crown. "Keith was a terrific player and great voice for baseball on WGN," said Crane Kenney, President of Business Operations for the Chicago Cubs. "Keith gave Cubs fans a great perspective on baseball and they trusted him with calling every game. We wish him all the best in his future endeavors."
Moreland's previous broadcast experience at University of Texas includes 16 seasons as the Longhorns' baseball color analyst and nine seasons as the football color analyst. At UT, he was a three-time All-American and helped lead the Longhorns to three NCAA College World Series berths and a national championship in 1975. Keith was inducted into the College Baseball Hall of Fame in 2008 and the Longhorns retired his #3 jersey in 2010.