This is an archived article and the information in the article may be outdated. Please look at the time stamp on the story to see when it was last updated.
Induction ceremony on Friday, May 29 at Tribune Tower
WGN Radio announced its 2015 Walk of Fame class during the Steve Cochran Show. On Friday, May 29, ten broadcasting legends will be honored with a ceremony and live broadcast from 1-2:30 pm at the Tribune Tower at 435 N Michigan.
The luminaries to be inducted include: Steve Bertrand, Lyle Dean, Dave Eanet, Steve King, Franklyn MacCormack, Lou Manfredini, Johnnie Putman, Ward Quaal, Ron Santo and Eddie Schwartz. They will be commemorated in bronze plaques placed outside the Allstate Showcase Studio.
"This year's Walk of Fame class pays tribute to a group of truly unique voices," said Todd Manley, Vice President of Programming & Content at WGN Radio. "Each one of them invented or discovered new ways to tell memorable stories."
Weather permitting, the ceremony will be open to the public.
Thank you to presenting sponsors Chicagoland and Northwest Indiana Chevy Dealers and Perma-Seal Basement Systems & Foundation Repair.
2015 Inductee Bios: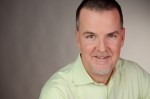 Steve Bertrand – For 30 years and spanning his entire career, award-winning news announcer Steve Bertrand has called WGN Radio home. He has anchored the news on every part of the clock and worked with some of the greatest names in WGN history including Kathy and Judy, Spike O'Dell, John Williams, Wally Phillips and more. He also brings his love of books and author interviews to his program "Steve Bertrand on Books."
Lyle Dean – A part of the WGN Radio family since 1984, Lyle has given scores of listeners "health news that you can use." From his syndicated "To Your Health" news series to developing the computerized Emergency Closing Center which provides notification on school closings and is used to this day, Dean's mark on the lives of listeners is indelible.
Dave Eanet – Head of WGN Radio sports and honorary inductee into the Northwestern Athletic Hall of Fame, Dave "Mr. Cat" Eanet is one of the most respected radio play-by-play personalities in college athletics as Voice of the Wildcats for 25 years. Eanet first joined WGN Radio in 1984 doing sports on the Wally Phillips Show and has been a producer, locker room host of Chicago Bears football in 1985, fill-in play-by-play announcer for Chicago Cubs baseball, assistant program director and, since 1996, morning sports anchor.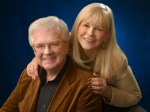 Steve & Johnnie – An institution for more than 25 years as Chicago's #1 overnight radio show, husband and wife Steve King and Johnnie Putman featured everything from the whimsical to the technological to the serious on their five to six-hour broadcasts. Their show was a spotlight for music as well, including record releases, live performances and "A Little More Les" segments, stemming from their conversations with close friend and electric guitar creator Les Paul.

Franklyn MacCormack – With his deep baritone register, Franklyn MacCormack was the overnight "host and companion" of the "All Night Showcase" from 1959 to 1971 on WGN Radio. MacCormack's genuine sincerity showed through on his top-rated, six nights a week broadcast where he featured show tunes, poetry readings and sentimental music.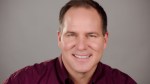 Lou Manfredini – In 1995, Lou Manfredini was a guest on the Bob Collins Show when he was given the nickname "Mr. Fix It." Twenty years later, Manfredini continues to answer listeners home improvement quandaries on his own "Mr. Fix-It Show," the #1 Saturday morning radio program in Chicago.

Ward Quaal – The history of WGN cannot be told without radio and TV pioneer Ward Quaal, who turned WGN into a nationally-recognized brand, added the slogan "the most respected call letters in broadcasting" and helped open the Bradley Place broadcast complex. Recognized as one of the "Top 100 Broadcasters of the Century," Quaal began his WGN career in 1941 as an announcer first (he broadcast WGN's earliest reports of the attack on Pearl Harbor) and then as General Manager in 1956.
Ron Santo – Major league baseball player turned WGN Radio broadcaster for 20 years, Ron Santo partnered with Pat Hughes to deliver Cubs play-by-play on what came to be known as the "Pat and Ron Show." A steadfast Cubs fan first and foremost and fan favorite, Santo's game day color commentaries reflected the emotions he wore on his sleeve, sharing them freely with his listeners.
Eddie Schwartz – Eddie "Chicago Ed" Schwartz was at the helm of the late-night WGN Radio airwaves from 1982 through 1992 on a show that was all Chicago. Both crusader and advocate, Eddie started the Good Neighbor Food Drive, one of the largest one-day food drives in the country, and fearlessly called politicians in the middle of the night in search of answers to listeners' problems.