This is an archived article and the information in the article may be outdated. Please look at the time stamp on the story to see when it was last updated.
WGN Radio today announced changes to its weekday and weekend lineups effective September 2013.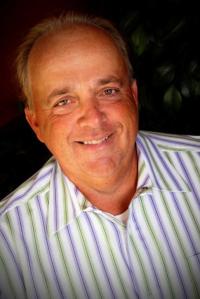 Beginning Tuesday, September 3, Steve Cochran returns to WGN Radio full time as host of the morning show weekdays from 5a.m. to 9a.m.  The mid-morning time slot becomes a radio reunion for Bill Leff & Wendy Snyder.  The Bill & Wendy Show will air and stream from 9a.m. to 12p.m, followed by husband-and-wife duo Bob Sirott and Marianne Murciano from 12p.m. to 3p.m. Garry Meier will continue to host the afternoon drive show from 3-7p.m, with the David Kaplan Show airing from 7p.m. to 11p.m. Pete McMurray expands his role with the station as the 11p.m. to 2a.m. host and WGN veteran Nick Digilio moves to the 2a.m. to 5a.m. time slot.
The return of Kathy O'Malley and Judy Markey to the station on Saturdays from 10a.m. to 12p.m. highlights the weekend lineup changes, effective Saturday, September 14. Other changes include The Design Dude with Frank Fontana airing from 6a.m to 7a.m., followed by Mr. Fix-it with Lou Manfredini from 7a.m. to 10a.m. When not affected by sports preemptions, Bill Moller will follow Kathy and Judy from 12p.m. to 3p.m., and Sports Central will remain in the 3p.m. to 6:00p.m time slot.
The Sunday lineup will introduce a new show dedicated to the discussion of the Chicago political landscape. Chicago Tribune writer, Rick Pearson will host "Chicago Way: Politics with Pearson" on Sundays from 7a.m. to 9a.m. The Dean Richards Sunday Special will follow at 9a.m., extending an additional two hours until 1p.m.  In addition to his Saturday show, Bill Moller will air from 1p.m. to 3p.m. Brian Noonan remains in the 6p.m. to 9p.m. time slot, followed by the return of Chicago treasure, Rick Kogan, from 9p.m. to 11p.m. Comedian and media personality, Patti Vasquez, will air from 11p.m. to 2a.m.
Playing a feature role in the future of WGN-AM's new lineup will be 720 Snackables.  These spotlight segments will live online and on-air as interviews, video shorts, and podcasts.  They'll feature the WGN family of experts including Dean Richards' "A-List Interviews", "Legally Speaking with Karen Conti", "Bertrand on Books" with Steve Bertrand, "Flavor HD" with Hannah Stanley & Dane Neal, "Steve Dale's Pet World", Paul Green's "Paul & The Politicians", "Good Cents with Ilyce Glink", and more.
New schedule effective September 2013:
WEEKDAYS
SATURDAY
SUNDAY