This is an archived article and the information in the article may be outdated. Please look at the time stamp on the story to see when it was last updated.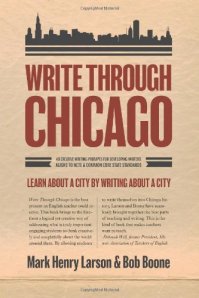 Bob Boone and Mark Henry Larson stop by to talk with Rick about their new book, "Write Through Chicago: 40 Creative Prompts for Developing Writers." The book offers students a unique way to develop their writing skills by providing prompts based on important events in Chicago's history.
Click here to learn more about "Write Through Chicago" or listen to the interview below.
[audio http://nxstrib-com.go-vip.net/wp-content/uploads/sites/6/2014/02/bobbooneandmarkhenrylarson_.mp3]