This is an archived article and the information in the article may be outdated. Please look at the time stamp on the story to see when it was last updated.
Abbey Walters, the keeper of the cake, is in the studio along with the Cochran show traveling fruitcake. Pat A. Cake has been up to a lot during his first two months of life: Metra rides, holiday parties, and even one of Abbey's dates. See the photos at facebook.com/wgnpatacake!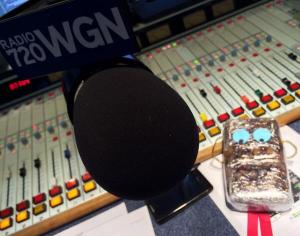 To follow his adventures, visit his Facebook page or Twitter @wgnpatacake.