This is an archived article and the information in the article may be outdated. Please look at the time stamp on the story to see when it was last updated.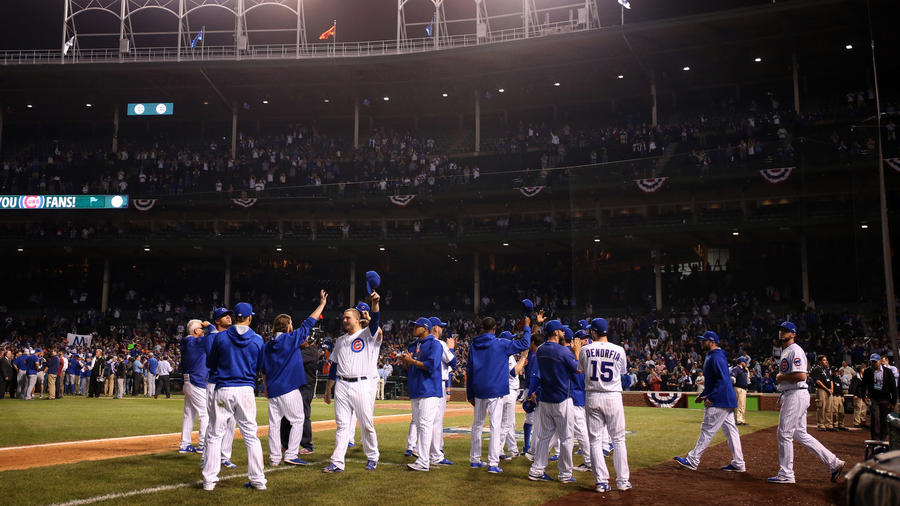 Chicago– It's over. In stunning fashion, it's over.
A team that wasn't supposed to be here at all and rose to be among the World Series' favorites was summarily dismissed in four games by the New York Mets.
The Mets pitched better. They hit better. They stole bases better and they played defense better.
Ballgame. Series. Season.
I suppose the wrap up of a season like this shouldn't be concerned so much with how the Cubs lost to the Mets. They were swept, after all, and seemingly so many things needed break a different way to change those L's into W's.
If there's one, big, overarching lesson learned from this series it's that the Mets pitching (in a more ways than one) shut down an otherwise potent Cubs offense.
It was a Cubs offense that hit for power all season long and, at times, looked indestructible, unpitchable. They still hit for power against the Mets. Kyle Schwarber (twice) and Jorge Soler both took Mets pitching deep but no one was on base.
That brought back echoes of something Miguel Montero told Kyle Hendricks after the right hander gave up three solo home runs to the Cardinals in Game 3 of the NLDS; "Solo homers won't beat you," he said. Words of encouragement then, doom later.
Still, this season is different from others that have ended in the playoffs. This team isn't built around a handful of 30+ free agents. It's not priced itself out of its own flexibility. There's hope–both kinds–both in the talent to come and the front office that guides it.
Starting Monday, the Super Utility Blog shifts into Hot Stove mode.
Each Day we'll take a look at what the Cubs have–down into the minors, too–at each position and what they could be in position to do this offseason.
We'll start where everyone wants the most; Starting Pitching.
As for your weekend. Try and remember the great times the Cubs gave you this year. Sure the end stung, but the ride was more than you hoped for.