This is an archived article and the information in the article may be outdated. Please look at the time stamp on the story to see when it was last updated.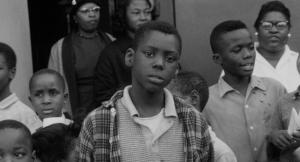 Gordon Quinn and Rachel Dickson talk with Rick Kogan about Kartemquin Films' new documentary, "'63 Boycott." The film focuses on the Chicago School boycott of 1963 "when more than 200,000 Chicagoans, mostly CPS students, marched to protest the segregationist policies of CPS Superintendent Benjamin Willis, who placed aluminum mobile school units on vacant lots as a permanent solution to overcrowding in black schools." The film's mission is to " provide a modern perspective on the impact and legacy of this forgotten history 50 years later as it reconnects the participants to each other and the event itself."
The filmmakers are currently looking for march participants to identify themselves or any others who may have taken part. Click here to learn more about this documentary or to identify yourself and help tell this important story.
Film credits:
Directed by Gordon Quinn
Produced by Tracye Matthews and Zak Piper and Gordon Quinn
Edited by Matt Lauterbach
Associate Producers Rachel Dickson and John Fecile