This is an archived article and the information in the article may be outdated. Please look at the time stamp on the story to see when it was last updated.
HOMETOWN VOICES TOUR
Presented by Allstate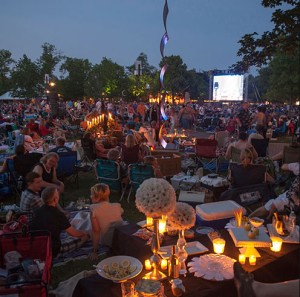 The Allstate Hometown Voices Tour makes its next stop at Ravinia in Highland Park, IL on Thursday, July 17!
Bill & Wendy are back on the road and headed to Ravinia for a special night out at the movies! The duo is broadcasting live from the lawn from 3pm-7pm, before catching a screening of  West Side Story, with the score performed live by the Chicago Symphony Orchestra!  

418 Sheridan Rd,
Highland Park, IL
*Gates open at 2:30pm
The WGN Radio Hometown Voices Tour to Ravinia in Highland Park, Illinois is presented by Allstate Agent Edward Litke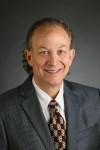 Edward Litke
Litke Financial Group- Allstate Insurance
609 Laurel Ave Highland Park, IL 60035
I am proud to be an Allstate Agent. I have been serving Highland Park and the surrounding communities my entire career. I am married for 26 years and have 4 children. I grew up in Lincolnwood and attended Niles West High School. I hold both a Business and Accounting Degree. My Agency is a Premier Service Agency Bestowed upon less than one-third of Allstate's agency owners across the country. I achieved this with my commitment to putting the customer at the center of my agency's work. This Premier Service Agency designation is awarded to Allstate agency owners who have consistently demonstrated excellence in delivering an accessible, knowledgeable and personal customer experience, and in achieving outstanding business results. Litke Financial Group – Allstate is located in the heart of Downtown Highland Park. I am licensed in Illinois, Wisconsin, Michigan, Texas, to sell property and casualty, life, accident and health. I also hold a Series 6 & 6.3 and Specialize in Retirement and College Planning. In addition to my Allstate Career, I am a Continuing Education Instructor, Educational Speaker for the Insurance Industry; I speak at schools regarding the dangers of Texting while driving. I am actively involved in our Community Emergency Response Team (CERT), I am a Certified Trainer for Project Lifesaver- Alzheimer's and Autism Search and rescue
Memberships and Civic Organizations Include:
Community Emergency Response Team (CERT)
Certified Trainer – Project Lifesaver- Alzheimer's and Autism Search and rescue
Volunteer – Feed the Homeless Northern Illinois last 2005-Current
Educational Speaker for the Insurance Industry
Achievements:
Allstate Honor Ring Winner
Allstate National Conference Winner
Allstate Chairman's Conference Winner
Allstate Inner Circle Conference Winner
Allstate Leaders Forum Winner
Allstate Top in Commercial
Allstate's Premier Service Agency
Real Estate Broker
Real Estate Mortgage Planner
Certified College Planner
Licensed Insurance Agent
Licensed Series 6 & 6.3