This is an archived article and the information in the article may be outdated. Please look at the time stamp on the story to see when it was last updated.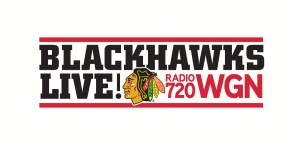 It's time for the next edition of Blackhawks Live, Wednesday, July 24. The show will feature Blackhawks stars Patrick Sharp and Brandon Bollig! Plus, get an autographed photo and dress in your best Blackhawks gear to show off when you pose next to Sharp and Bollig during a photo opportunity. If you weren't able to get tickets, listen to your radio or stream live from wgnradio.com, WGN Radio's smartphone apps, TuneIn, or iHeartRadio.
Listen in as our Blackhawks play-by-play team of John Wiedeman and Troy Murray sit down with current Blackhawks stars, legends, and front office executives for a one-hour broadcast from Old Town Pour House on 1419 N. Wells Street. Hear a more personal side from the athletes as they answer questions about their hockey careers and reflect on the current state of the team.
This event is now sold out– be sure to tune in to hear the broadcast at 7:00pm on July 24!
More details at chicagoblackhawks.com
Blackhawks Live!
7:00PM-8:00PM
Broadcasting from Old Town Pour House
1419 N. Wells Street
Chicago, IL