This is an archived article and the information in the article may be outdated. Please look at the time stamp on the story to see when it was last updated.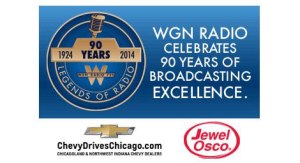 Presenting the WGN Radio Walk of Fame
Class of 2014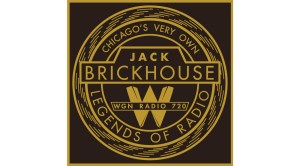 o  Jack Brickhouse although probably best known as the WGN-TV voice of the Chicago Cubs for many years, Brickhouse was a versatile host filling many roles on WGN Radio. He was the Play-by-play man for Chicago Bears football along side Irv Kupcinet from 1953 through 1976.
o  One of the important highlights of his career was interviewing Pope Paul VI. In 1982, Brickhouse was one of the first hosts of WGN Radio's Sports Central program. He was the co-host of the Brickhouse-Hubbard show with Eddie Hubbard. Jack Brickhouse also co-hosted the WGN Radio 40th Anniversary special with Pierre Andre and Eddie Hubbard.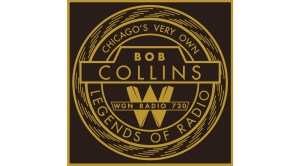 o  Joined WGN Radio in April, 1974 hosting weekdays 2-4pm and Saturdays 6:30-9:30pm. A year later, he added a 7-9pm weekday shift (the Saturday show would soon end). In June, 1981, became the afternoon drive host, working 2-6pm. On July 7, 1986, Bob switched shifts with Wally Phillips and became the new morning drive host. Bob Collins died on February 8, 2000, after a mid-air collision.
o  Roy Leonard worked for WGN Radio as host 1967-1998. He focused on "The World of Entertainment," featuring movie and theater reviews, contemporary music, and interviews with many of the biggest names in entertainment during the three decades of his program.
o  His radio shows and regular appearances as host and arts critic on television made him one of Chicago's most popular sources of information and entertainment.
o  An important aspect of his show was the introduction of new artists. Listeners to WGN Radio were the first to hear such diverse talents as Harry Connick, Jr., Billy Joel, Barry Manilow and Carly Simon and treated to in-depth conversations with Clint Eastwood, Isabella Rossellini, Tom Cruise, Jimmy Stewart and Ella Fitzgerald, to name a few. For diversity, Roy frequently took his show on the road with trips to Europe.
o  Co-host of the popular "Kathy and Judy" show, which aired for 20 years in the weekday midday slot from 1990 to 2010. Listeners find them to be accessible, outspoken, hilarious, bitchy, and compassionate. Their show is completely listener-driven. Be it sex, children, romance, family quandaries, no topic is off limits and every show is more or less a party.
o  Judy currently co-hosts the Kathy and Judy show on Saturdays from 10am-12pm.
o  Spike O'Dell joined WGN in 1987 as the afternoon drive host and moved to the mornings as the Morning Drive host from 2000 through 2008.
o  Spike was known for being very personable to everyone he comes in contact with both on and off the air. He's very genuine and in the day and age of automation he brought a real human element to all of us.
o  The 2nd half of the"Girlfriends" duo with Judy Markey, Kathy O'Malley first appeared on WGN Radio in the mid-80's, providing entertainment reports for the Wally Phillips and Roy Leonard shows before teaming up with Judy Markey for the "Kathy and Judy" show in 1990. She's back on the air with Judy on Saturdays from 10am-12pm.
o  Wally Phillips joined WGN Radio in 1956. He was the Morning show host from 1965 through 1986. Phillips also hosted brunch programs from Ditka's Restaurant, a travel show, and until his retirement in 1998, a Sunday morning program.
o  Whatever time of day or night Wally's programs aired, they were information-packed and included fast facts and interesting trivia.
o  Became the permanent host of Extension 720 in July of 1973, a show that aired for 39 years until 2012.
o  A former professor of psychology at the University of Chicago, Milt's Extension 720 provided varied nightly shows that dealt with topics ranging from politics to financial investment to entertainment to religion to foreign policy to literature and beyond.
Quin Ryan joined WGN in 1924. He was one of the most frequently heard voices in the early years of WGN Radio.
o  Reported from the Scopes evolution trial.
o  Delivered play-by-play of "Red" Grange scoring four touchdowns in 12 minutes in a game between Illinois and Michigan.
o  Reported from 1928 Democratic and Republican Conventions.
o  Broadcast the Dempsey-Tunney fights.
o  First announcer to provide live coverage of the Kentucky Derby and a regular season baseball game.
o  Covered the Memorial Day 500, the auto race eventually named after its host city, Indianapolis.
o  Provided news reports of events including the sinking of the Lincoln Park excursion steamer Favorite off Oak Street Beach, the Chicago Stock Yards fire, and Knute Rockne's funeral.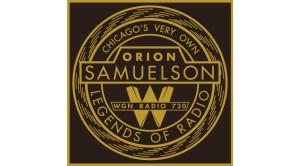 o  Orion Samuelson has served as Agribusiness Director since 1960, provides market updates for the Steve Cochran Morning Show, and co-hosts the Morning Show with Max Armstrong on Saturday mornings.. His life-long commitment to agriculture has been recognized by organizations in all segments of agri-business.
Orion hosted the "WGN Radio Barn Dance" and broke the news to WGN Radio listeners of the JFK assassination. He (and Bob Collins) traveled to Cuba and met Fidel Castro. And he recorded a couple of novelty songs.