This is an archived article and the information in the article may be outdated. Please look at the time stamp on the story to see when it was last updated.
No Coast Cinema is a podcast made for cinephiles, by cinephiles. Focusing on the thriving Chicago film scene, hosts Tom Hush and Conor Cornelius provide in-depth interviews with the writers, directors, producers and exhibitors that are making their mark in the Windy City. Tom and Conor also comment on the latest in film news both in the U.S. and around the world as they follow the trends that are changing cinema as both a business and an art form. It's an honest, unflinching and lively look at the past, present and future of film.
Tom Hush:
Tom Hush is a host and producer for No Coast Cinema on WGN Plus. He is also a producer for the Saturday Night Special on WGN Radio and a proud employee of The New 400 Theater in Rogers Park. Tom is a lifelong fan of film with some of his earliest memories involving repeat viewings of "The Lion King". However, his obsession with the art of cinema truly began after discovering French New-Wave directors Jean-Luc Godard and Francois Truffaut, as well as the hyper-stylized, effortlessly cool works of Quentin Tarantino. Tom holds a B.A. in Broadcast Journalism from Loyola University Chicago and is currently homeschooling himself on the works of John Ford.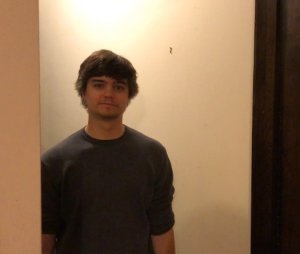 Conor Cornelius:
Conor Cornelius is a host for No Coast Cinema on WGN Plus. He also works as a social media manager, a multi-instrumentalist and a writer. Born and raised in Crystal Lake, IL, he attended the University of Wisconsin-Madison where he received a B.A. in Spanish. He formed the film podcast No Coast Cinema with creator and co-host Tom Hush in early 2017, and has been actively pursuing greater roles within Chicago's creative community ever since. His favorite films are Mullholland Drive, Hot Fuzz and The Fellowship of the Ring. He currently lives in Old Irving Park with three roommates, and two furry trucks that most mistake for dogs.