This is an archived article and the information in the article may be outdated. Please look at the time stamp on the story to see when it was last updated.
Kristyn Ivey of For the Love of Tidy is Chicago's first certified KonMari Tidying Consultant.  KonMari is a name derived from Marie Kondo, an organizing expert and best selling author of "The Life-Changing Magic of Tidying Up".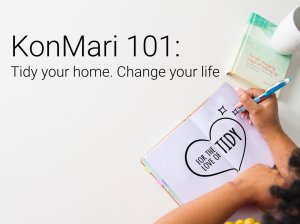 Ivey will be touring Chicago to share home organization tips that teaches you about decluttering and letting go of things while also focusing on keeping things that simply "spark joy".  She will be conducting a workshop with live demos and giveaways that will prepare you to get tidy.
The tour kickoff date starts August 21, 2018 and will run until March 18, 2019.
Learn more about Kristyn Ivey and the life changing KonMari method here with Marsha Lyles: