This is an archived article and the information in the article may be outdated. Please look at the time stamp on the story to see when it was last updated.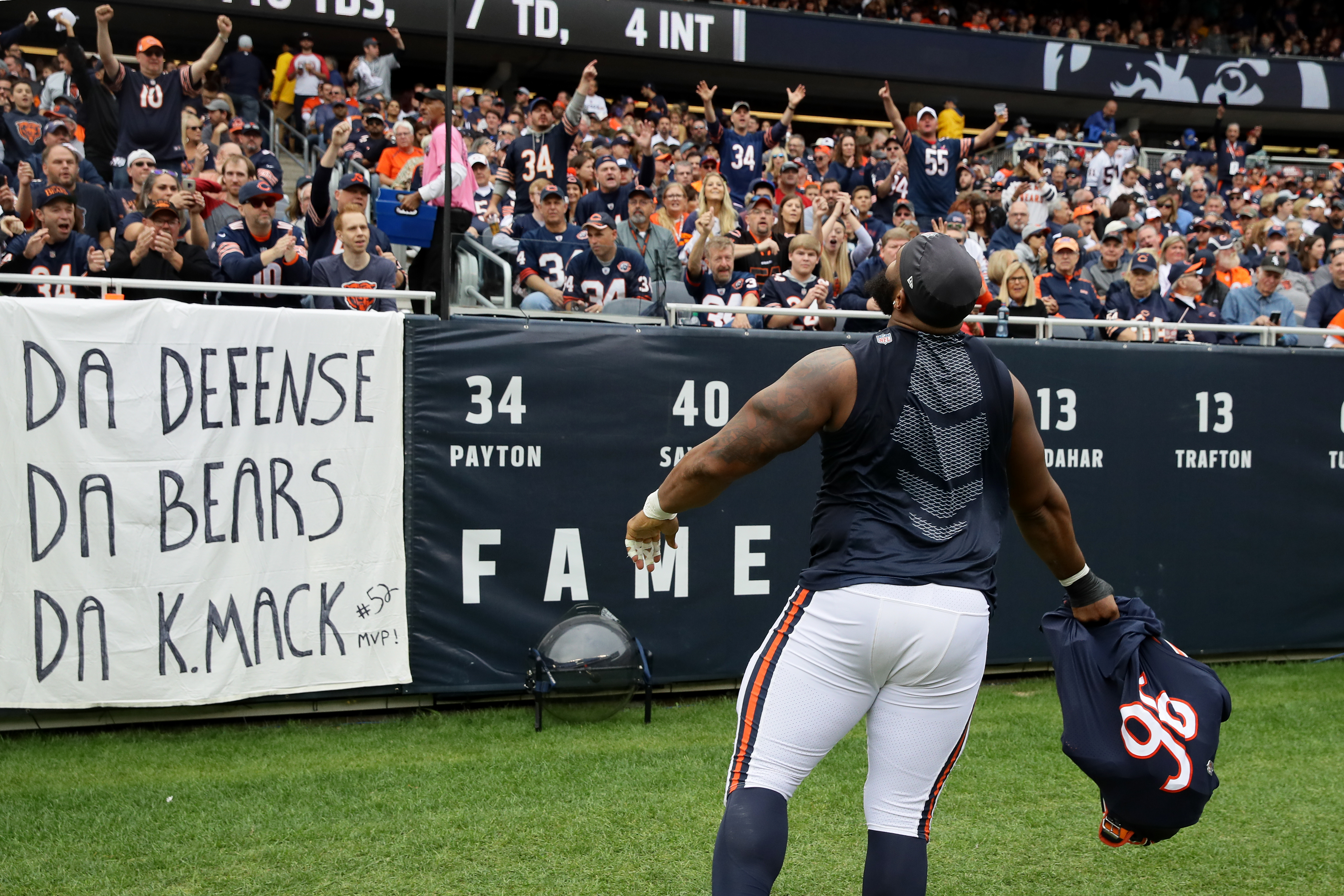 Bears defensive lineman Akiem Hicks will not be suspended after making contact with an official in Sunday's 48-10 victory over the Buccaneers, a source told WGN Radio Tuesday evening.
Hicks was ejected in the second quarter of Sunday's game after an altercation with Buccaneers players resulted in down judge Mike Carr getting shoved. 
"The down judge was breaking up a skirmish between two opposing players and after he got the players separated, (Hicks) came back and charged through him and pushed him," referee Jerome Boger said via a pool report after the game. 
When asked if the push was deliberate, Boger said: "Deliberate, that's correct."
Hicks still faces a potential fine, which is likely and should be disclosed by the end of the week. 
"It's an emotional game, and he knows that he can't do that, and he's apologetic," Bears head coach Matt Nagy said after the game. "We've got to handle it. That's the rule. So we'll handle that. Akiem will be fine with it, and we'll talk to him and teach him and learn from it."
As he left the field, Hicks threw his jersey and pads into the stands. The defensive lineman  was not available for comment after the game and the players are off for the rest of their bye week. 
The Bears (3-1) return to action in Week 6 when they play the Dolphins in Miami on Oct. 14.
Adam Hoge covers the Chicago Bears for WGN Radio and WGNRadio.com. He also hosts "The Hoge & Jahns Podcast." Follow him on Twitter at @AdamHoge.