This is an archived article and the information in the article may be outdated. Please look at the time stamp on the story to see when it was last updated.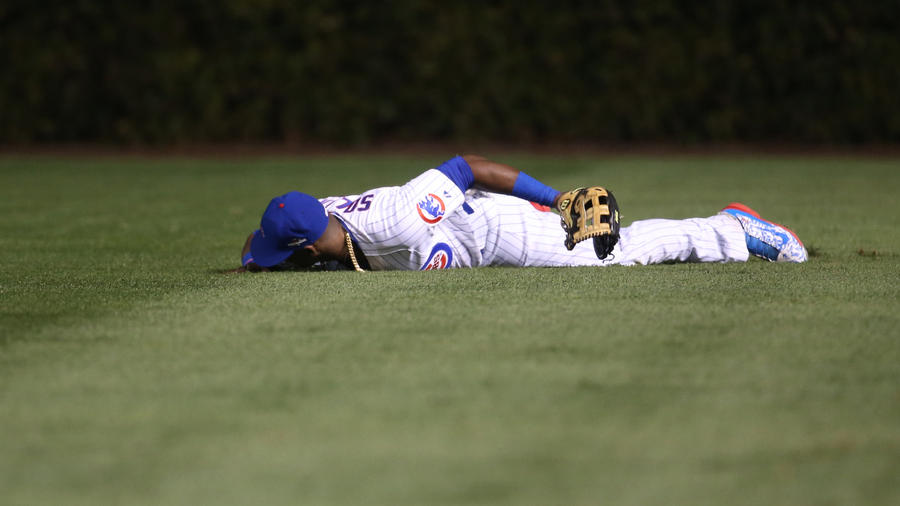 Chicago — This is what the pit of playoff despair feels like.
Down three games to none against the Mets, facing a sweep at home with Jason Hammel getting a start in the biggest game in Cubs history since 2003. In a lot of ways, it's simple. Win or go home. Can't win the series without winning the first one.
There's not much anyone can say to make you feel better.
Theo Epstein tried. In the clubhouse after the Game 3 loss, Epstein pointed a few things out.
"We show up and win tomorrow, we're dangerous. Trust me," Epstein said. "It's been done before, rumor has it, and we can do it. We've done it. Nine winning streaks of four or more games this year. So, we get hot. We get really hot. We can do it. We just have to show up and win tomorrow."
Epstein, of course, is referring to the 2004 Red Sox. The only team in MLB history to come back from down 0-3. They beat the Yankees in the ALCS that year and went on to sweep the Cardinals in the World Series. It busted the "Curse of the Bambino."
The Cubs need to bust something much more immediate than that. There's been poor defense in this series. Javier Baez has made errors at short. Twice Kris Bryant has failed to find the handle trying to get the ball out of his glove. Kyle Schwarber botched one in left. Jorge Soler couldn't decide what to do with a sinking liner in right.
All series (and season) long, Cubs pitching has struggled holding runners on.
Really, the issue has been with the bats. The powerful, unlimited, patient bats of the young Cubs offense have suddenly gone quiet in October. In the first three games of the series, it seemed the Cubs were right around the corner from starting a rally. Credit Mets' pitching–they've kept them quiet. They've piled up the strikeouts and, by pounding the zone, kept a normally patient Cubs attack on their heels.
I'll save the season obituary for when it truly needs to be written. Suffice it to say, without the bats, that time will come soon.