This is an archived article and the information in the article may be outdated. Please look at the time stamp on the story to see when it was last updated.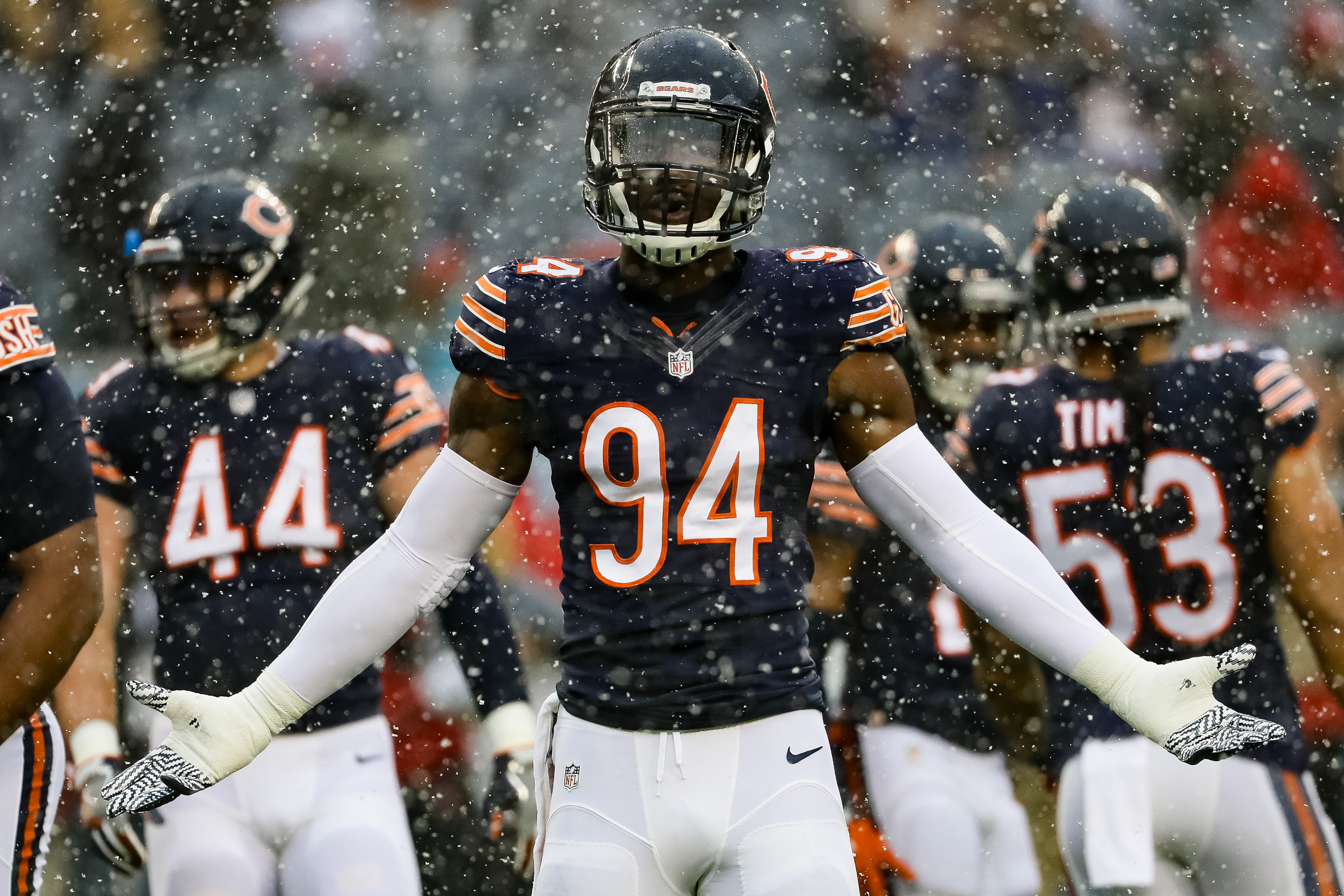 These days, NFL general managers are fortunate if they get three years of patience from their owner. In a sport with year-round attention, but just 16 games of meaningful results, it's too easy to make emotional decisions.
Theo Epstein-like five-year plans rarely exist, and yet it appears that is the timeline the Bears are currently on, even though they haven't been nearly as transparent about their rebuild.
Bears chairman George McCaskey promised general manager Ryan Pace he would be patient, and he has maintained that patience despite a 9-23 record through two years. Ownership understands the fatally flawed roster Pace inherited and is allowing him to dig out of the hole that enveloped Halas Hall during the Phil Emery/Marc Trestman era.
With the drafting of quarterback Mitch Trubisky last month, Pace has likely bought himself at least two more seasons, not that he was in any trouble before the draft. But the empty seats that dominated the Solider Field landscape late in 2016 cannot be ignored and it's fair to expect tangible improvement this fall. The roster turnover is virtually complete, with only 12 players remaining from 2014 or earlier. Of those players, seven of have been re-signed or extended by Pace.
In other words, this is his roster.
Thus, 2017 will be the first year in which we can fairly grade Pace's performance. And that starts with his draft picks.
While eyes will understandably be zeroed in on Trubisky, the two players most likely to reflect success or failure of the current regime in 2017 are easy to spot: Kevin White and Leonard Floyd.
Pace has had three draft picks in the top nine since he took over and while the quarterback will be allowed to develop, it's time to start seeing results from White (No. 7 overall) and Floyd (No. 9).
There is more optimism at Halas Hall about Floyd, who showed up for the offseason program in great shape. The team believes he has calloused his body for the rigors of the NFL, and with improved technique, he should be able to avoid the setbacks that limited him in an otherwise promising rookie season.
"He was only available about half the time last year," defensive coordinator Vic Fangio said. "He had a bunch of those little injuries that interrupted his progress throughout the season. Hopefully with the year under his belt, getting in better shape, better condition, and take off. If he stays healthy, I feel good about him."
Indeed, Floyd's two concussions late in the season put a damper on the progress he was showing. A strip-sack and touchdown recovery against Aaron Rodgers in Week 7 served as the edge rusher's coming-out-party and Floyd again flashed his potential with two sacks and a safety against the 49ers in Week 13. He finished the season with seven sacks and was on pace for double-digits before the second concussion.
"He had a nice stretch there," Vic Fangio said. "I don't remember the exact games, maybe it was like Game 9-12 where he was practicing and playing and you could see him coming."
Conclusion: if there's one player on the Bears roster that can and should make the biggest leap in 2017, it's Floyd.
And then there's White, who has only played in four of 32 games because of two separate broken bones in the same left leg. It's fair to wonder if White will ever live up to the potential Pace saw in him coming out of West Virginia. Will that leg always be susceptible to injury? Is White's speed and agility still good enough to be an effective catch-and-run wide receiver in the NFL?
These are questions that will be answered over time, but the Bears showed faith in White by letting Alshon Jeffery walk in free agency and not drafting another wide receiver last month.
"I mean, my man's got a new number (No. 11). He's got a new coach. He's healthy. So knock on wood, good things for him," new wide receivers coach Zach Azzanni said.
Azzanni is White's third position coach in three seasons and he's hoping to be the first to work with the wide receiver for an entire season.
"I get to almost start from square-one to be quite honest with you," Azzanni said. "Nothing against (his past position coaches) — they just weren't able to get him out there a lot. So some of the habits that he had, bad habits from college, he probably still has, and I'm able to come in and try and break those habits. It's a fresh start for him in a lot of ways."
What many people don't realize is that White was actually leading the Bears in receptions (19) when he got hurt in Week 4 of last season. The concern in the preseason was route-concepts and a lack of confidence, but White appeared to turn the corner with six catches for 62 yards in Week 3 against the Cowboys. He carried that performance into Week 4 with six catches against the Lions, but the broken leg that day wiped it all away.
"He made a catch on the sideline and he got up and I finally saw some emotion," Azzanni said after watching the tape from last season. "Some of that dog came out of him a little bit. I don't know if he's had that the last two years. He's shown flashes of it, but if he can play like that, he'll be pretty hard to stop. But he has to play like that all the time."
Whether or not White can still develop into an impactful NFL wide receiver seems like a coin flip at this point, but there's little doubt he has the drive and work ethic to make it happen if his body allows. Still, it's hard to be too optimistic after two breaks in the same leg, which is why the Bears appear more bullish about Floyd.
Over time, there's little doubt Mitch Trubisky will have the biggest impact on the fate of the Pace regime, but in the short term, Kevin White and Leonard Floyd are the two players who must take a significant leap forward in 2017.
If White and Floyd start to consistently produce like first round picks, the Bears' rebuild will suddenly have a different outlook. Second-rounders Eddie Goldman and Cody Whitehair already appear to be long-term starters, so if White and Floyd emerge in 2017, Pace's first four early-round picks could all be considered successes.
And that's how you build a winner in the NFL.
Adam Hoge covers the Chicago Bears for WGN Radio and WGNRadio.com. He also co-hosts The Beat, weekends on 720 WGN. Follow him on Twitter at @AdamHoge.