This is an archived article and the information in the article may be outdated. Please look at the time stamp on the story to see when it was last updated.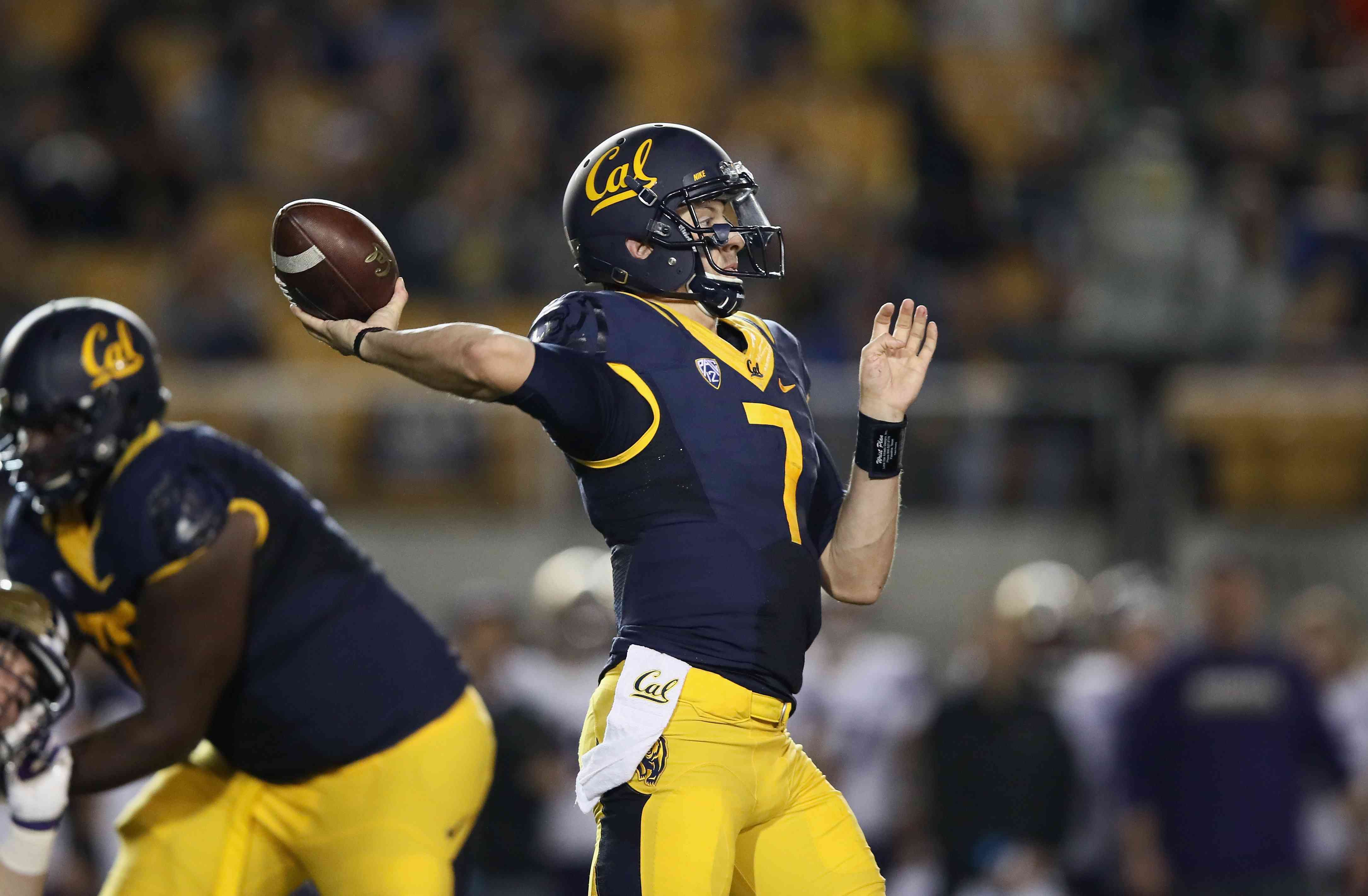 MOBILE, Ala. — It is possible the Bears will find their next franchise quarterback in this year's NFL Draft, but it's unlikely that quarterback will be playing in Saturday's Senior Bowl.
The QB talent pool in Mobile is easily the worst I've seen in the four Senior Bowls I've covered. In fact, it's possible none of the six quarterbacks participating in Saturday's game will even be selected in the first three rounds of the draft.
Podcast: Hoge & Jahns from the Senior Bowl
While we're months away from my annual quarterback rankings (those will come in mid-April), here's an early ranking of the Senior Bowl quarterbacks:
1. Nate Peterman, Pittsburgh — 6-2 1/2, 225
Peterman separated himself from the rest of the group by being the most accurate quarterback in practices this week. He has a reputation as a strong leader and good decision-maker, which will get him drafted. The arm strength is limited however.
Early verdict: Peterman has a chance to find success in the NFL if he is near-flawless in his decision-making. I'd be willing to use a fourth round pick on him to see if he can be a Kirk Cousins-like player. The fall-back would be that Peterman turns into a solid backup.
2. Davis Webb, Cal — 6-4 5/8, 229
Overall, I was disappointed in what I saw from Webb in Senior Bowl practices. He has the most NFL-ready arm, but his lack of accuracy was very concerning and there was very little touch on his throws. He will also be making a tough transition to the pro-game from the offenses he played in at Cal and Texas Tech.
Early verdict: The arm strength will get Webb drafted, but he's going to be a big project. I was thinking third round before I saw him in Mobile, but now I don't think I would take him before the fifth round.
3. Josh Dobbs, Tennessee – 6-3 1/4, 216
Dobbs surprised me a little bit this week. He was the most accurate of the South quarterbacks (which isn't saying much) and his arm strength is good enough if he makes good decisions with the ball. Still, I saw Dobbs play a lot in college and he never jumped out to me as someone who will be an NFL starter.
Early verdict: Peterman is a much safer pick and Webb's ceiling is more intriguing, but I might take a flyer on Dobbs in the sixth or seventh round because of his football intelligence. He certainly won't hurt your quarterback room.
4. Sefo Liufau, Colorado — 6-3 3/8, 240
Liufau has good height and mobility, but the arm doesn't excite you. He was significantly outplayed by Peterman this week, in my opinion.
Early verdict: Liufau might be worth bringing to training camp as an undrafted free agent and potentially stashing on your practice squad.
5. Antonio Pipkin, Tiffin — 6-0 7/8, 225
I didn't know much about Pipkin before this week, but nothing stood out to me as special. He's a little short, but has a big body that can absorb hits. There's mobility that you like, but he didn't wow me with any of the throws he made.
Early verdict: I need to do more work on Pipkin as it's not fair to judge him off of three practices, but he just looks like an undrafted free agent to me right now.
6. C.J. Beathard, Iowa — 6-2 5/8, 219
I've seen a lot of Beathard the last couple of seasons. He's a good, reliable college quarterback who isn't going to be more than a backup in the NFL. More likely, he's a third-stringer.
Early verdict: If Beathard goes underdrafted, he might be worth signing to bring into training camp. He could stick for a little bit, but there's a clear ceiling here.
Note: Mississippi's Chad Kelly and Baylor's Seth Russell were both in Mobile this week, but unable to practice because of injuries. Both project as late-round/undrafted free agents, in my opinion.
Adam Hoge covers the Chicago Bears for WGN Radio and WGNRadio.com. He also co-hosts The Beat, weekends on 720 WGN. Follow him on Twitter at @AdamHoge.