This is an archived article and the information in the article may be outdated. Please look at the time stamp on the story to see when it was last updated.
Colonel Terry Virts has piloted STS-130 aboard the space shuttle Endeavour, commanded the International Space Station, and spent over 200 days in space. Col. Virts joins Roe Conn and Anna Davlantes to talk about his collection of photos from his time in space being published by National Geographic, "VIEW FROM ABOVE: An Astronaut Photographs the World".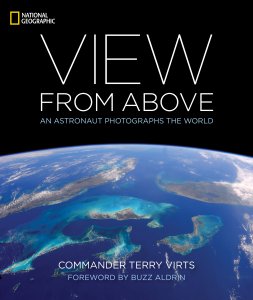 Follow your favorite Roe Conn Show characters on Twitter, we'll follow back, we promise!
Follow @RoeConn Follow @AnnaDavlantes Follow @WGNGoodBuyGirl​ Follow @VioletaPod​ Follow @kpowell720​ Follow @TheRoeConnShow​
​And be sure to follow Roe on Facebook!​​​​