This is an archived article and the information in the article may be outdated. Please look at the time stamp on the story to see when it was last updated.
Dave Hoekstra visits with blues vocalist Lori Lewis and the members of Lowreen's Live Blues, who have a residency at Chicago's historic Maxwell Street Market.  They discuss the history of the market as a cultural experience for new immigrants to the city and Maxwell Street as a hotbed for the blues, and we hear a couple of live tunes.
Also joining the conversation is author and dealer Duane Scott Cerny, whose book, Selling Dead People's Things: Inexplicably True Tales, Vintage Fails & Objects of Objectionable Estates deals with his and others' experiences buying and selling antique items.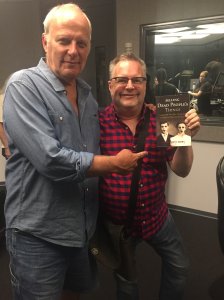 [audio http://serve.castfire.com/audio/3535797/3535797_2018-08-13-233637.64kmono.mp3]