This is an archived article and the information in the article may be outdated. Please look at the time stamp on the story to see when it was last updated.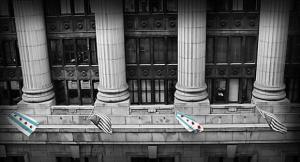 A plan to phase out city subsidized health insurance coverage will shift about 30,000 city workers to private coverage or to seek subsidies from the Affordable Care Act, better known as Obamacare.
The plan is aimed at saving the city money as it wrestles with an $805 million shortage in retiree health care funds. This comes as the city's guaranteed health care coverage mandate comes to an end at the beginning of next year.
Emanuel's decision is raising the ire of city union employees, with some saying the mayor is playing games.
For more information click here and listen to WGN Radio News anchor Brandon Campbell's extended interview with Tribune reporter Hal Dardick below.