The John Williams NewsClick: Have you returned to taking Metra?
Libertyville METRA station
Libertyville METRA station
NewsClick is sponsored by Joint Relief Institute: Safe, non-surgical knee pain relief.
NewsClick is an unscientific survey intended for entertainment purposes only.
Close
Thanks for signing up!
Watch for us in your inbox.
Subscribe Now
WGN AM Monthly Newsletter
The John Williams Show
Weekdays 10 a.m. - noon, 1 - 2 p.m.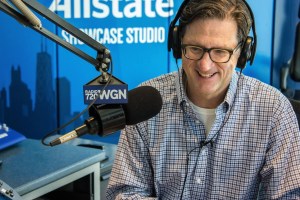 Focusing on current events, John discusses the news of the day, sports, television programs, movies, and books with a thoughtful perspective and quirky sense of humor. Inquisitive and curious by nature, he asks what listeners want to know and his guests never get a pass on the tough questions. (
Click for more
.)