This is an archived article and the information in the article may be outdated. Please look at the time stamp on the story to see when it was last updated.
HOMETOWN VOICES TOUR
Presented by Allstate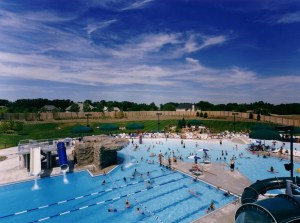 The Allstate Hometown Voices Tour makes its next stop at the Hunt Club Aquatic Center in Gurnee, IL on Monday, June 30!
Celebrate the return of warm weather and relive those childhood summer break memories with the Bill & Wendy Show! The duo is broadcasting live from the Hunt Club Aquatic Center from 3 to 5:30pm!  Check back soon for more details!

Hunt Club Aquatic Center
920 N. Hunt Club Road
Gurnee, Illinois
The WGN Radio Hometown Voices Tour to Gurnee, Illinois is presented by Allstate Agent Priscilla Callans
34498 N Old Walnut Circle
Gurnee IL 60031
847-223-2277
callans@allstate.com
http://agents.allstate.com/priscilla-callans-gurnee-il.html
Priscilla Callans is the Agency Owner of the Callans Family Agency, an Allstate Insurance agency located in Gurnee, IL. Her focus is on protecting your assets and family from mayhem by ensuring that you have the appropriate products and coverage for your needs. She is licensed in Illinois and Wisconsin to provide Auto, Home, Life, Business and Financial Services protection to her customers.
In her career with Allstate, Priscilla has won numerous awards for providing outstanding customer service and exceeding business expectations. She has also been nominated twice as her regions representative for the Allstate's Ray Lynch Award for community service.  She also just finished serving 3 year terms on Allstate's National Advisory Board and Regional Strategic Advisory Council.
Priscilla's primary focus has always been educating her customers about their risks and how to protect their assets and she truly takes prides on how she, along with her awesome staff, provide an amazing customer experience to everyone that comes in contact with her agency. Prior to opening her agency, Priscilla worked at Allstate home office in technology training and in life marketing.
Priscilla and her husband Steve, who is also an Allstate agent in Lakemoor Il, have lived in Gurnee for 22 years.  They have 5 children, two have graduated college, two more are currently in college and their youngest will be starting college in the fall.  They feel this is truly their greatest accomplishment in their personal lives.  Education is a very big focus for her and her family and so she has been very active in the local Woodland Educational Foundation which serves over 7,000 students and faculty in the Woodland School District by providing the funding for innovative projects, student scholarships, new technology and support for supplemental projects that normal district funding channels are unable to accomplish.  She has also worked with the Future Business Leaders of America for several years at the local high schools and employs local teens in her agency as office assistants to give them a feel for working in an office.  Priscilla also volunteers at Open Arms Mission, a food pantry in Antioch Il when she can and participates in many local charities and events as time permits.
It is due to all of her life experiences, both with-in and outside Allstate, that has enabled Priscilla to really add value to her customer experiences by recognizing their concerns and communicating policy information in a clear and easy to understand way.
Community Involvement:
Founding Board of Directors Member of Woodland Educational   Foundation
Volunteer at Open Arms Mission
Member of Antioch Chamber of Commerce