This is an archived article and the information in the article may be outdated. Please look at the time stamp on the story to see when it was last updated.
HOMETOWN VOICES TOUR
Presented by Allstate
The Allstate Hometown Voices Tour makes its next stop in Flossmoor on Thursday, January 15th!
Pete McMurray is broadcasting live from  Flossmoor Station Brewery & Restaurant from 7 to 11pm. Check back soon for more details!
Flossmoor Station Brewery & Restaurant
1035 Sterling Avenue
Flossmoor, IL
The WGN Radio Hometown Voices Tour to Flossmoor, Illinois is presented by Allstate Agent Barbara Brown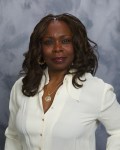 Barbara Brown has been with Allstate Insurance Company as an innovative business owner and financial-services marketer for over 20 years. Her offices are located in Homewood, Illinois and Hazelcrest, Illinois.  She operates two agencies, one large (Mega) agency and  one medium agency servicing approximately 10,000 households in the Chicagoland area and South Suburbs.  Barbara has trained and employed 8 full-time licensed support staff and one full-time personal assistant.  She has 2 children, a son Drew Brown, who manages her Homewood office and a daughter Alycia Brown-Clayton, who manages her Hazelcrest office.
Barbara attended and graduated from the College of St Francis earning a Bachelors of Science Degree in Biology.  As a strong strategic thinker and team builder, Barbara has also achieved her Life Underwriting Training Counsel Fellowship (LUTCF), a fellowship which is a designation acknowledging her commitment to the field of insurance.
Barbara serves on the Allstate Regional Advisory Board and represents the Midwest Region on the National Advisory Board.  Barbara also serves as a board member on two community foundations.  The Monarch Foundation, an organization founded to help aid young women in pursuit of career goals and The Ounce of Prevention Foundation, an organization designed to educate parents on the advantages of educating children in early childhood education.
Barbara is a passionate business leader in her community and her company.  She is committed to her customers and a positive role model providing mentoring to several new small business owners.
Barbara enjoys traveling with friends and family and loves working out (in particular running) and dancing.  Barbara's long standing career goal to one day earn the prestigious award of The Allstate Hall of Fame has been achieved.