This is an archived article and the information in the article may be outdated. Please look at the time stamp on the story to see when it was last updated.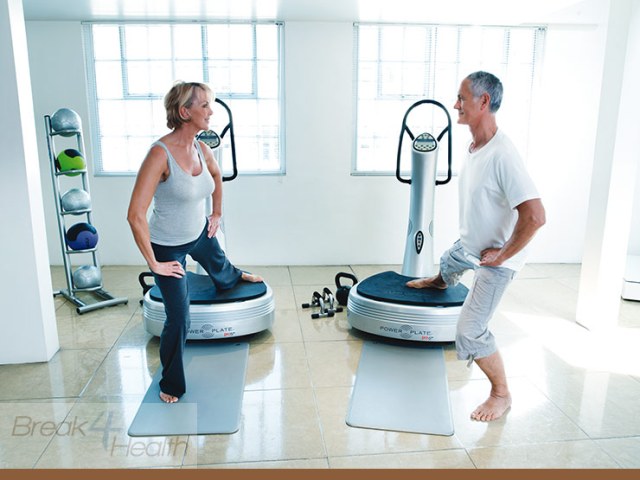 What is Whole Body Vibration? 
Whole body vibration is a non-invasive exercise therapy-based modality for prevention, recovery and rehabilitation that positively impacts clients from the first day of use. Clients experience precise harmonic vibration at rates of 25-50 times per second, triggering rapid muscle responses which activate as much as 95% of muscle fibers compared to as little as 40% or less with traditional exercise. This provides users a full body workout utilizing all 5 elements of fitness, stretch, balance, core conditioning, strength training and massage.
Is Whole Body Vibration Safe? 
Yes. WBV is a safe, medically-approved therapy that improves strength, power, flexibility, circulation, bone density, balance, weight loss, cellulite reduction, hormonal balance, and recovery.
What is the Power Plate?
Power Plate machines are the leading brand in whole body vibration technology. The machine vibrates, or moves, in three different directions. These tiny movements put the body out of balance. To correct this imbalance, the muscles unconsciously make very rapid reflex contractions. Therefore, the muscles are almost continuously contracted.