This is an archived article and the information in the article may be outdated. Please look at the time stamp on the story to see when it was last updated.
You have seen these signs everywhere.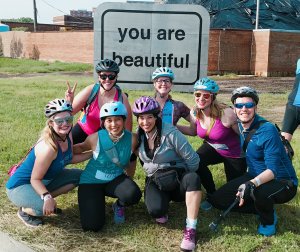 The 'You Are Beautiful' signs have not only graced the streets in Chicago, but they are now showing up all over the world, including Antarctica.
Chicago based Artist & Designer Matthew Hoffman joined Bill and Wendy in studio to talk about how he started the 'You Are Beautiful' project, his latest project with Apple, and much more.
You can find Bill and Wendy on Twitter and on Facebook. The Bill and Wendy Show airs Monday through Friday from ten a.m. to noon, then streaming from noon to 1 p.m.