This is an archived article and the information in the article may be outdated. Please look at the time stamp on the story to see when it was last updated.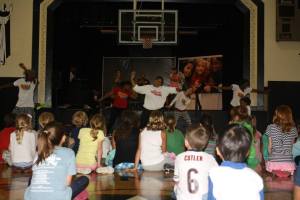 A few members of The Happiness Club stopped by the studio to talk with Rick about the organization, its mission and what it was like to perform at Lollapalooza. The Happiness Club is a group of Chicago kids and young adults who sing, dance, rap and create original material for musical shows designed to teach positive values through art.
Click here to learn more about the organization and listen to the interview below.