This is an archived article and the information in the article may be outdated. Please look at the time stamp on the story to see when it was last updated.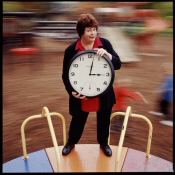 Author Rita Emmett joins Rick Kogan to talk about managing stress. Emmett is the author of "The Procrastinator's Handbook: Mastering The Art Of Doing It Now," "The Procrastinating Child: A Handbook For Adults To Help Children Stop Putting Things Off" and "The Clutter-Busting Handbook: Clean It Up, Clear It Out, and Keep Your Life Clutter-Free."
Listen to the interview below or click here to learn more about Emmett.
[audio http://nxstrib-com.go-vip.net/wp-content/uploads/sites/6/2014/05/rita_emmit.mp3]