This is an archived article and the information in the article may be outdated. Please look at the time stamp on the story to see when it was last updated.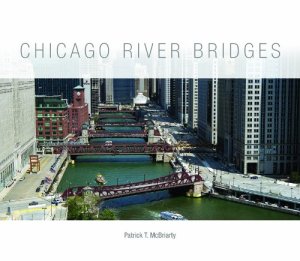 Rick is joined by Patrick McBriarty to talk about his newest book, 'Chicago River Bridges.'
From the book's jacket: "Chicago River Bridges presents the untold history and development of Chicago's iconic bridges, from the first wood footbridge built by a tavern owner in 1832 to the fantastic marvels of steel, concrete, and machinery of today. It is the story of Chicago as seen through its bridges, for it has been the bridges that proved critical in connecting and reconnecting the people, industry, and neighborhoods of a city that is constantly remaking itself. In this book, author Patrick T. McBriarty shows how generations of Chicagoans built (and rebuilt) the thriving city trisected by the Chicago River and linked by its many crossings."
Click here to learn more about the book or listen to the interview below.
[audio http://nxstrib-com.go-vip.net/wp-content/uploads/sites/6/2014/07/patrickmcbrianty.mp3]