This is an archived article and the information in the article may be outdated. Please look at the time stamp on the story to see when it was last updated.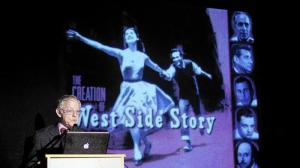 Most of us, for reasons having to do with lack of talent, physical gifts or luck, must at some time give up our youthful dreams. And so we realized long ago that we would not be playing quarterback for the Bears, not be an astronaut and walk on the moon, never be cast in the remake of "Hello Dolly!" or win a Nobel Prize. And we move on.
Charles Troy is an exception. Yes, his early dreams of Broadway stardom as a lyricist were dashed four decades ago. But he has during the last 10 years created for himself a career as a performer that firmly ties him to the greatest musicals in the history of the Broadway stage and gives him a great deal of satisfaction.
Click here to read Rick's story on Troy and listen to the interview below. Click here to learn more about Troy.
[audio http://nxstrib-com.go-vip.net/wp-content/uploads/sites/6/2014/09/charlestroy.mp3]