This is an archived article and the information in the article may be outdated. Please look at the time stamp on the story to see when it was last updated.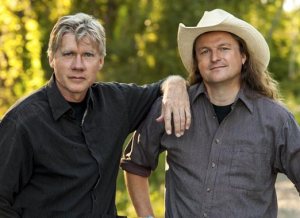 Brian FitzGerald and Martin McCormack of the band Switchback stop by the studio to talk about their music. For over two decades, FitzGerald and McCormack have entertained crowds with their unique American Roots ~ Celtic Soul blend of music.
The duo will be playing on July 4 as part of FitzGerald's Americana Music Festival.  Doors open at 1 pm.  Tickets are here.
Click here to learn more about the band and listen to the interview below.
[audio http://nxstrib-com.go-vip.net/wp-content/uploads/sites/6/2014/07/switchback.mp3]