This is an archived article and the information in the article may be outdated. Please look at the time stamp on the story to see when it was last updated.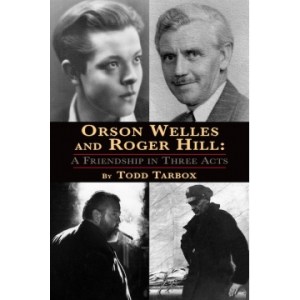 Rick Kogan is joined by author Todd Tarbox to discuss his newest book, "Orson Welles and Roger Hill: A Friendship in Three Acts." The book chronicles the seven-decade relationship between Orson Welles and his mentor and treasured friend (the author's grandfather), Roger Hill.
Tarbox also plays a clip of Welles telling an intriguing story about New Years Eve.
Listen to the interview and story below or click here to learn more about the book.