This is an archived article and the information in the article may be outdated. Please look at the time stamp on the story to see when it was last updated.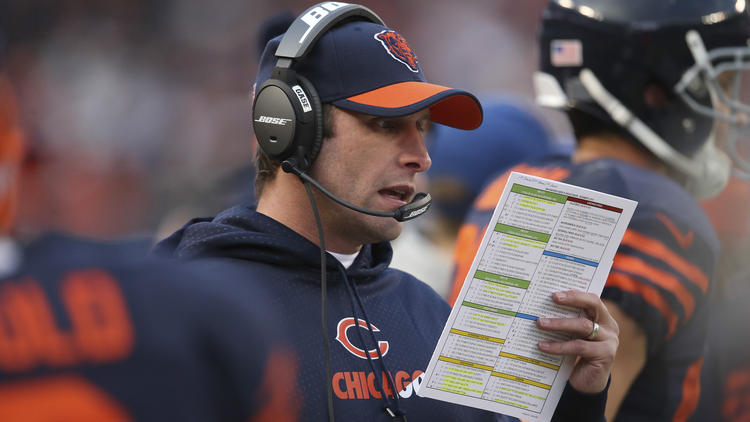 The Miami Dolphins officially named Adam Gase their new head coach Saturday morning. The Bears offensive coordinator was in Miami for a second interview and agreed to a five-year contract with the team.
It's a good fit for Gase, who will inherit quarterback Ryan Tannehill and a young nucleus that could compete as early as next season.
For the Bears, they've been preparing to lose Gase for a long time.
"One of the benefits of (Fox) being 100 years old is he's knows a lot of coaches around the league," Bears general manager Ryan Pace said earlier this week.
Former Cardinals and Titans head coach Ken Whisenhunt is an interesting name to keep in mind if Fox looks to bring in a veteran offensive coordinator from the outside. But it seems more likely that the Bears will just promote from within the organization. Both quarterbacks coach Dowell Loggains, 35, and wide receivers coach Mike Groh, 44, are held in high regard by the players, coaches and front office. Cutler has spoken very highly of Loggains and handing him the play calling duties would be the easiest way to maintain the continuity built up in 2015. Given the revolving door of offensive coordinators during Cutler's time in Chicago — the next one will be Cutler's sixth in eight years — it wouldn't make much sense for the Bears to bring in another outsider.
"Let me make this clear, our systems are our systems," Fox said this week. "They're not any individual's systems, they are our systems. Our systems aren't changing, offense, defense or special teams."
In addition to interviewing with the Dolphins, Gase also interviewed with the Philadelphia Eagles, Cleveland Browns and New York Giants this week.
Gase is the first Bears coordinator to leave the organization for another NFL head coaching job since Buddy Ryan in 1986.
Adam Hoge covers the Chicago Bears for WGN Radio and WGNRadio.com. He also co-hosts The Beat, weekends on 720 WGN. Follow him on Twitter at @AdamHoge.